Introduction
The Huawei Band 7 is for those that want a smartwatch that's compact enough to wear every day can go a long time on a charge and covers all of the basic functionality. And the fact that it doesn't break the bank makes it all the more interesting.
Coming in Black, Green, Pink, and Red, and priced at €59/£50, this is one of the more affordable options on the market.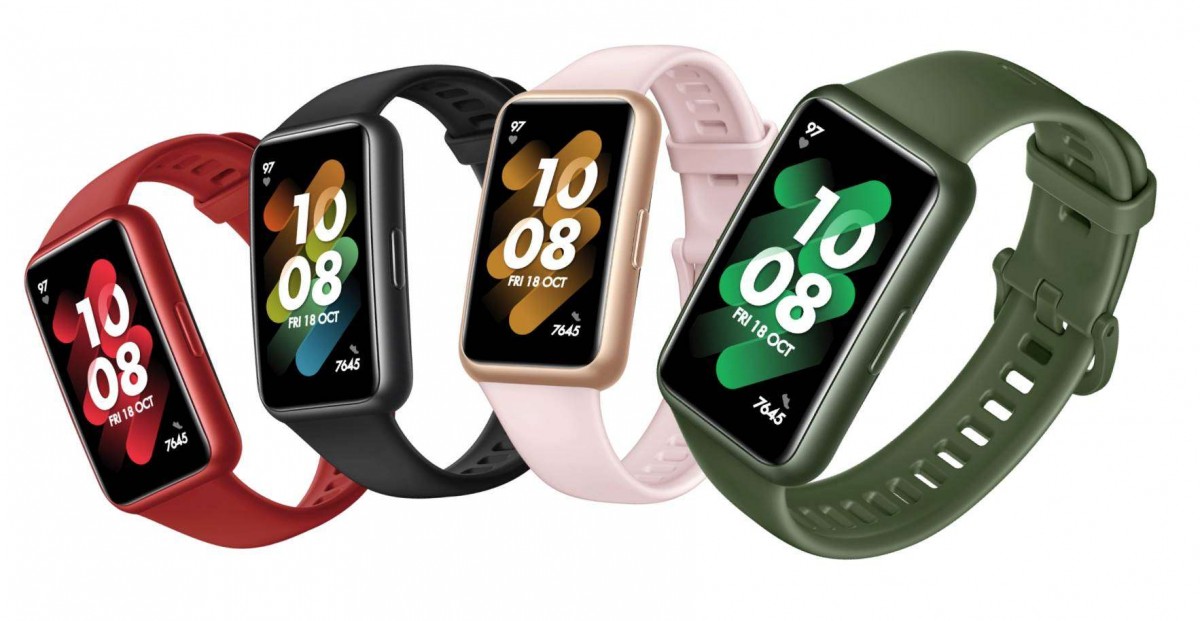 What makes the Huawei Band 7 impressive, is the long list of features it managed to fit in that price tag. It's watertight up to 50 meters, just 16g (28g with the strap), supports 96 workout modes, tracks heart rate, blood oxygen, and sleep, displays notifications, and has up to 14 days of battery life. But most of all, this is a very comfortable wearable that you'll forget is on your wrist for hours on end.
The Huawei Band 7 comes in a simple box with a proprietary magnetic charger.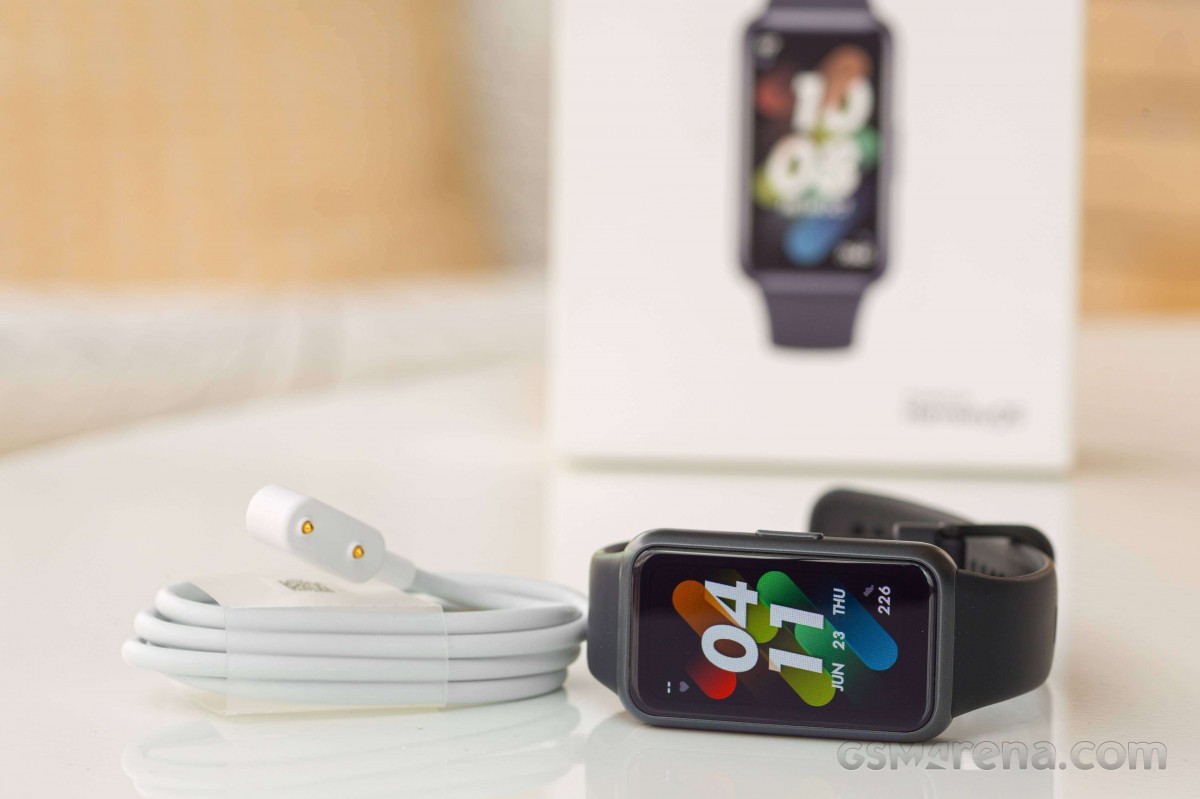 Hardware
The Huawei Band 7 is very light, but also very sturdy. The low weight is achieved by not using any metal on the casing, which Huawei claims is made out of polymer materials. You'd be forgiven for thinking the case itself is metal, though, as it makes a very plausible impression.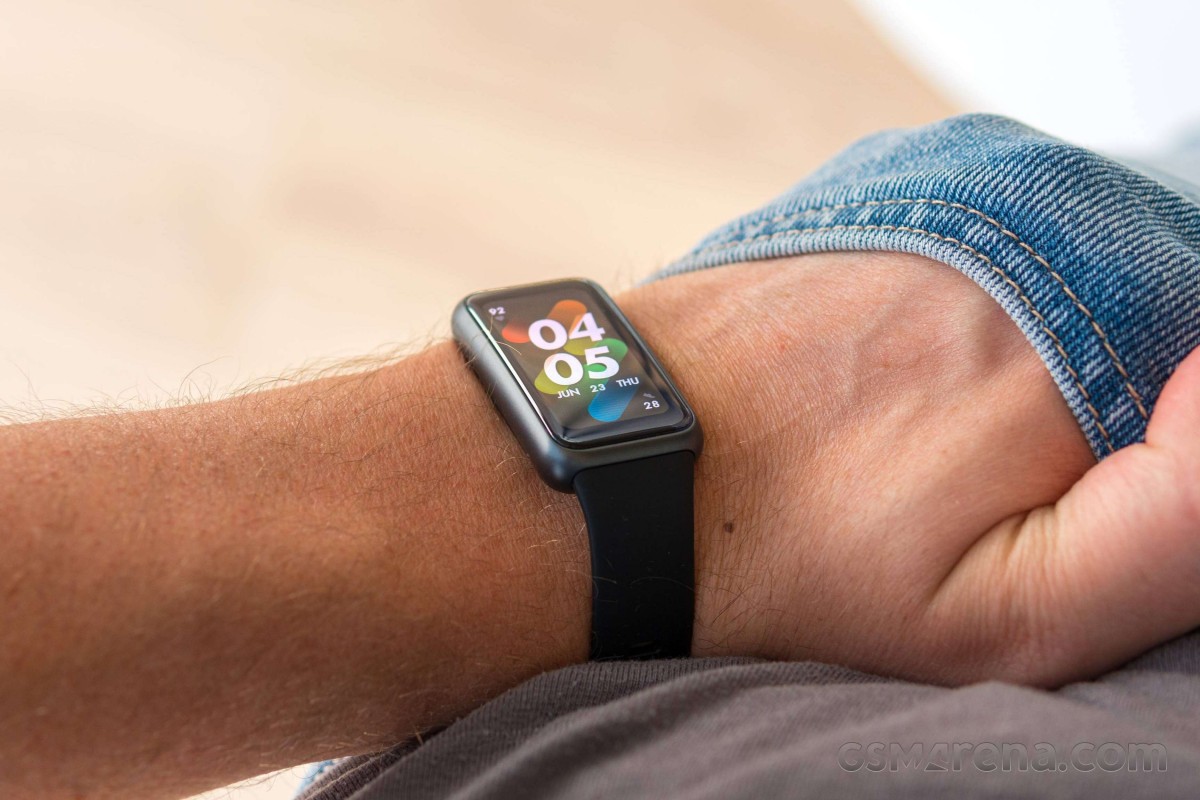 Upfront, there's a 1.47-inch 194x368px AMOLED display. The rectangular shape makes the display seem bigger than it is, while the viewing experience is great – vivid colors and great contrast. The display is also plenty bright for even the strongest of sunny days. There is no automatic max brightness option, though.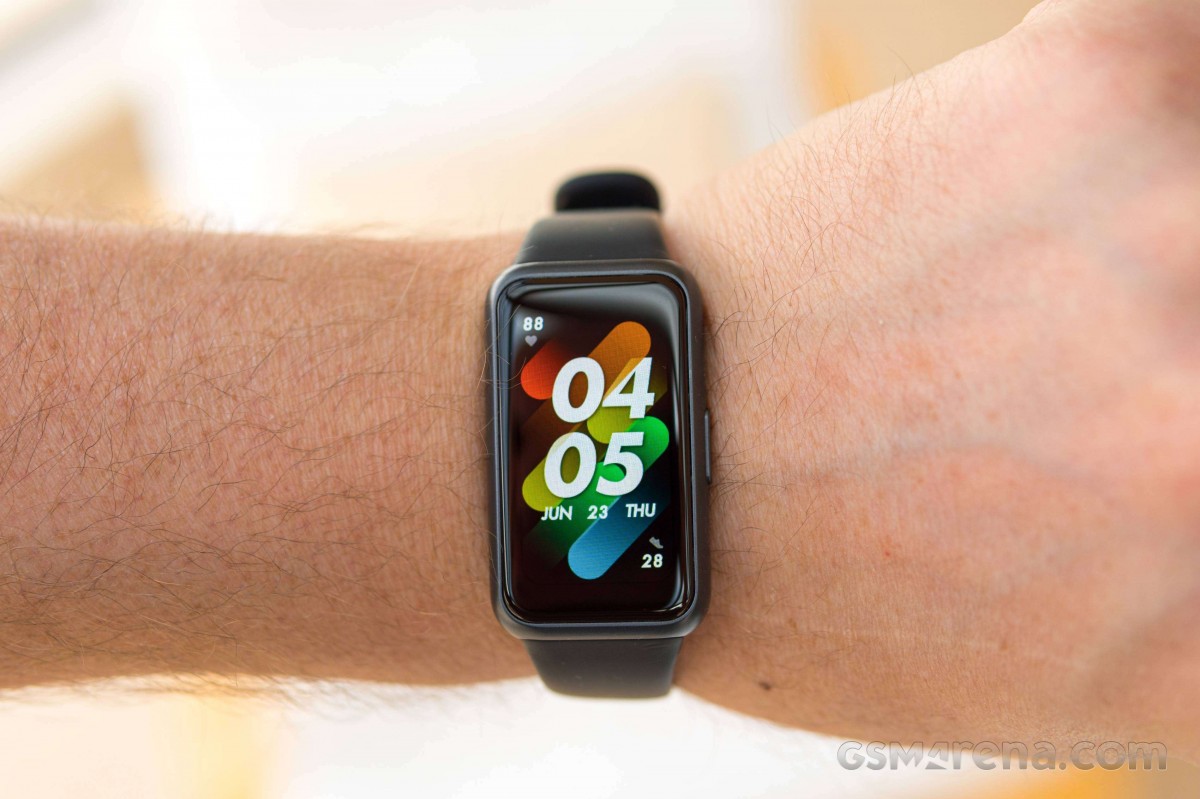 There's a setting to dim the display at night, which is a great feature for those who plan on wearing the Band 7 to bed and use its sleep tracking functionality.
There's also the all-important Always-on display, and you get a choice of five watch faces – four digital and one analog.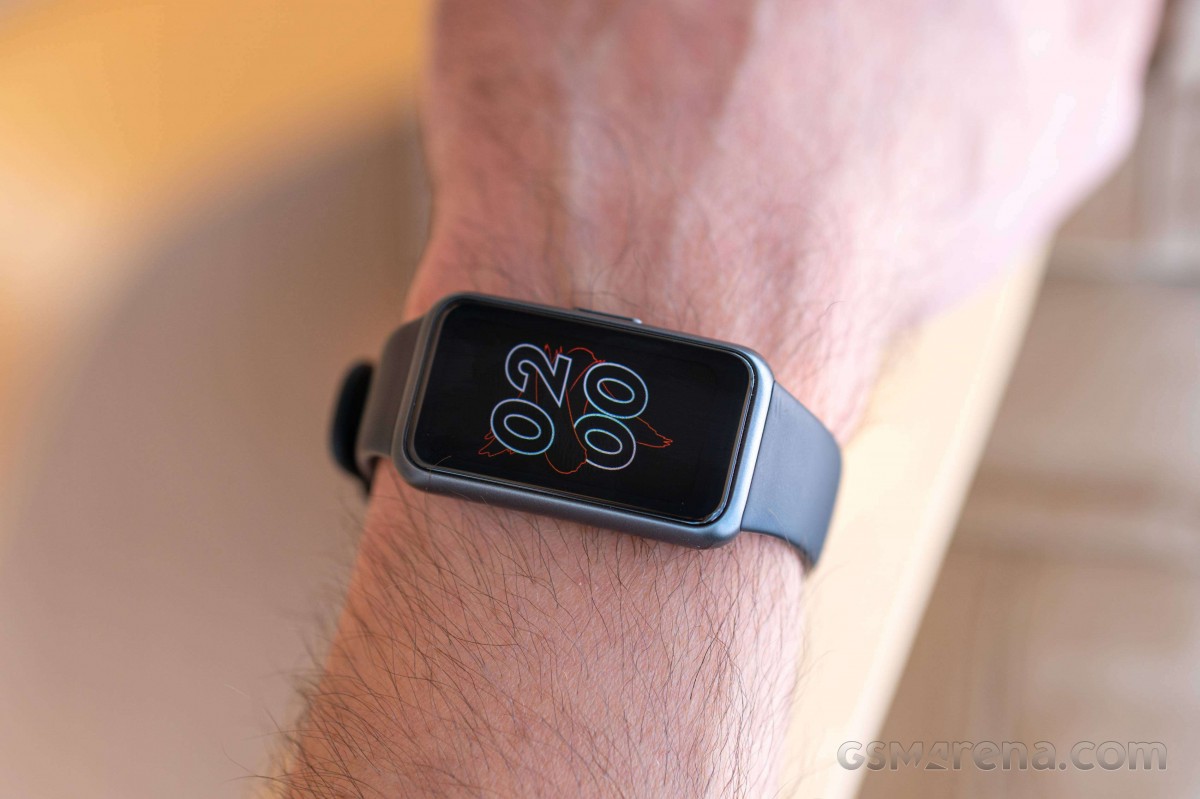 The glass on top of the display is slightly curved from top to bottom, and the screen ends on a bevel where it meets the frame, making for a comfortable, edge-free touching experience.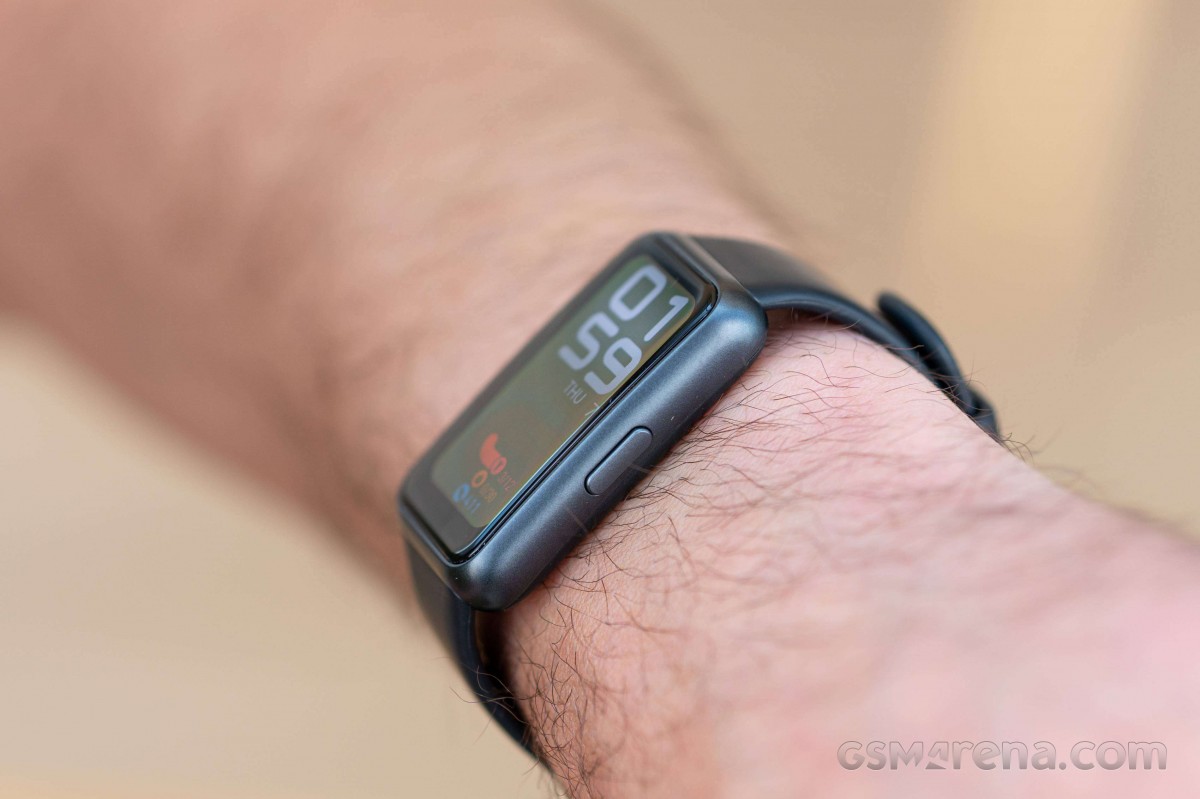 The casing is dark grey on our Black model. There's a single button on the right side of the Huawei Band 7 that brings up the workout modes. A second tap brings you back home.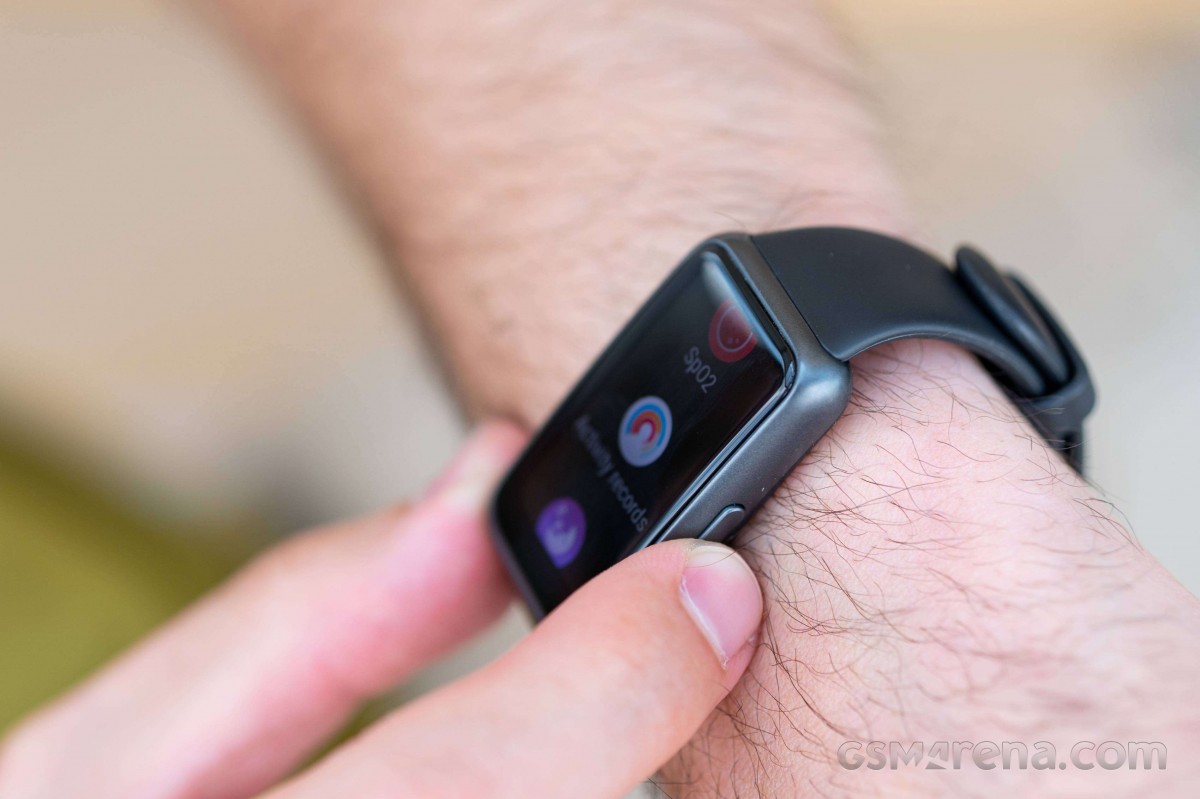 Looking on the underside of the Huawei Band 7 reveals the optical heart rate sensor and the two pins for the proprietary magnetic charger.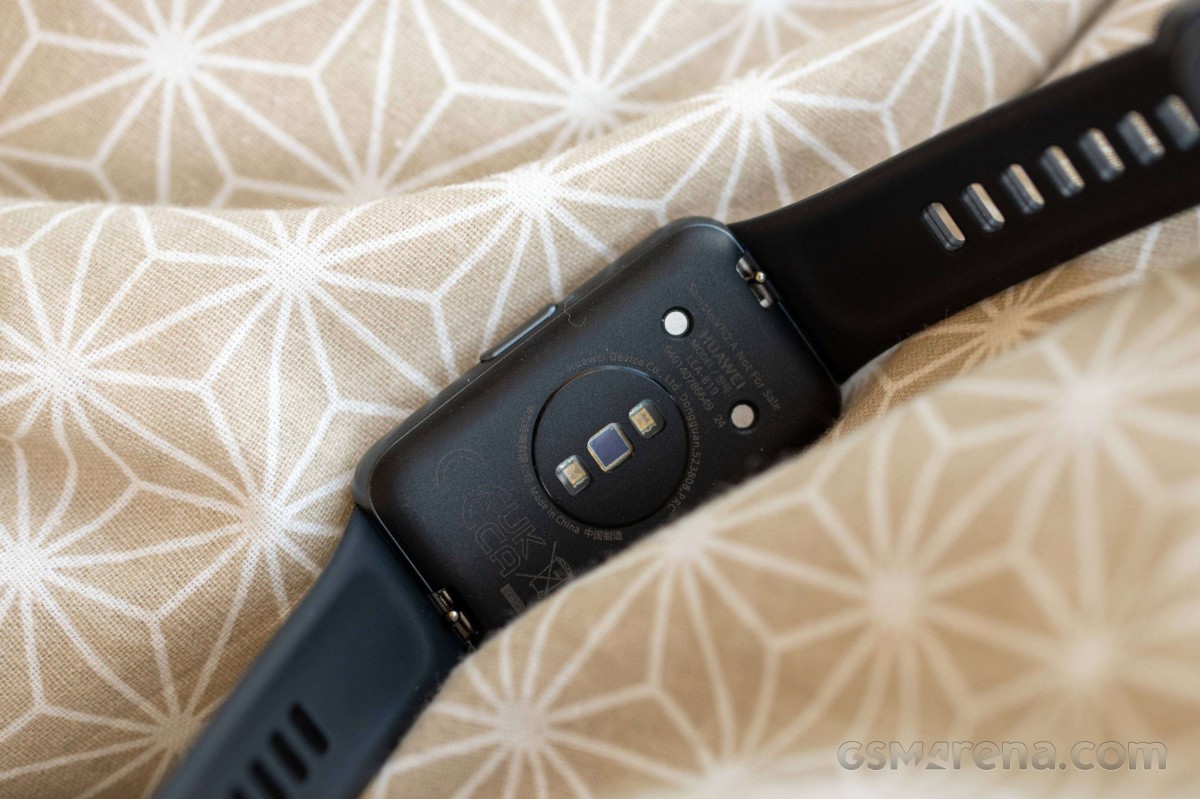 This is also where you access the pins to remove the strap. It's a proprietary shape, so you can't use a standard watch strap. You need to push the pin down to remove the strap, which is a bit hard to do because the strap bows down into the pin. It's not something we expect many people will do often, so it's not an issue.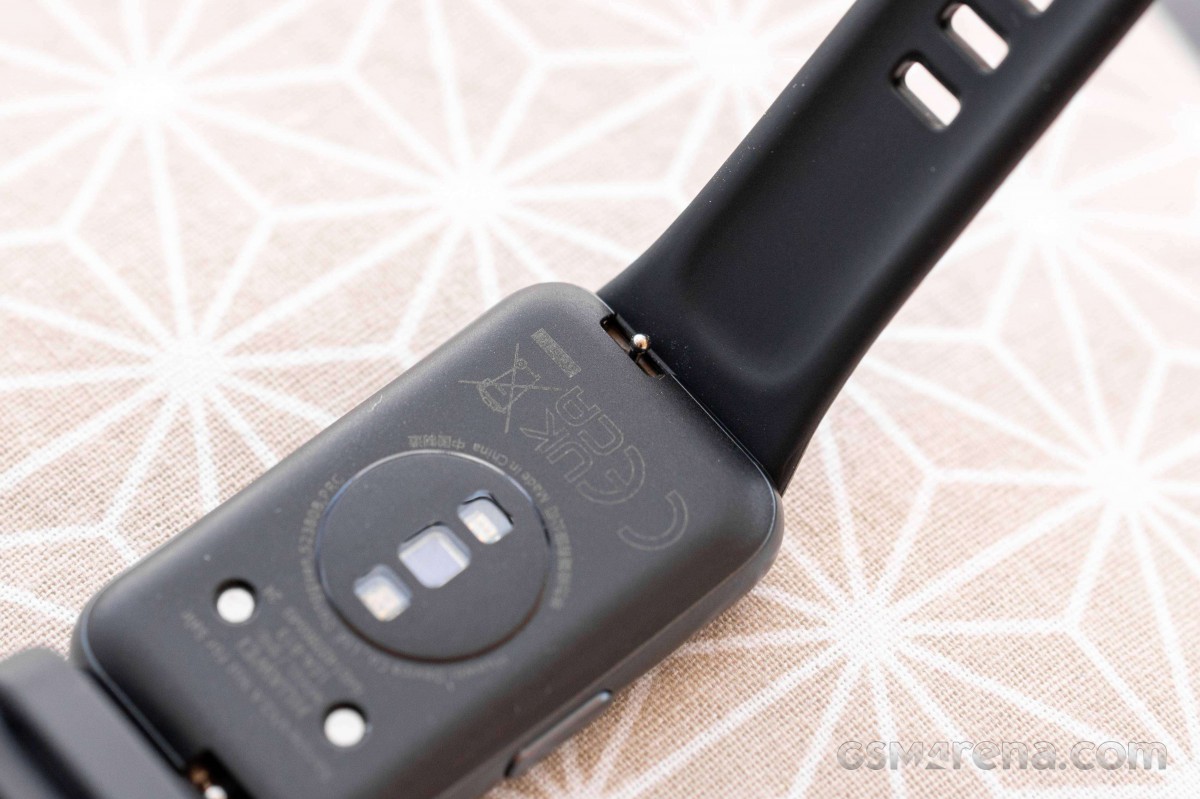 Third-party straps are readily available through online retailers, which is great.
Software, fitness and sleep tracking, battery life
The Huawei Band 7 runs a real-time OS that brings features on the homescreen and doesn't have any installable apps. It's not properly smart in the sense that you can't easily expand its functionality.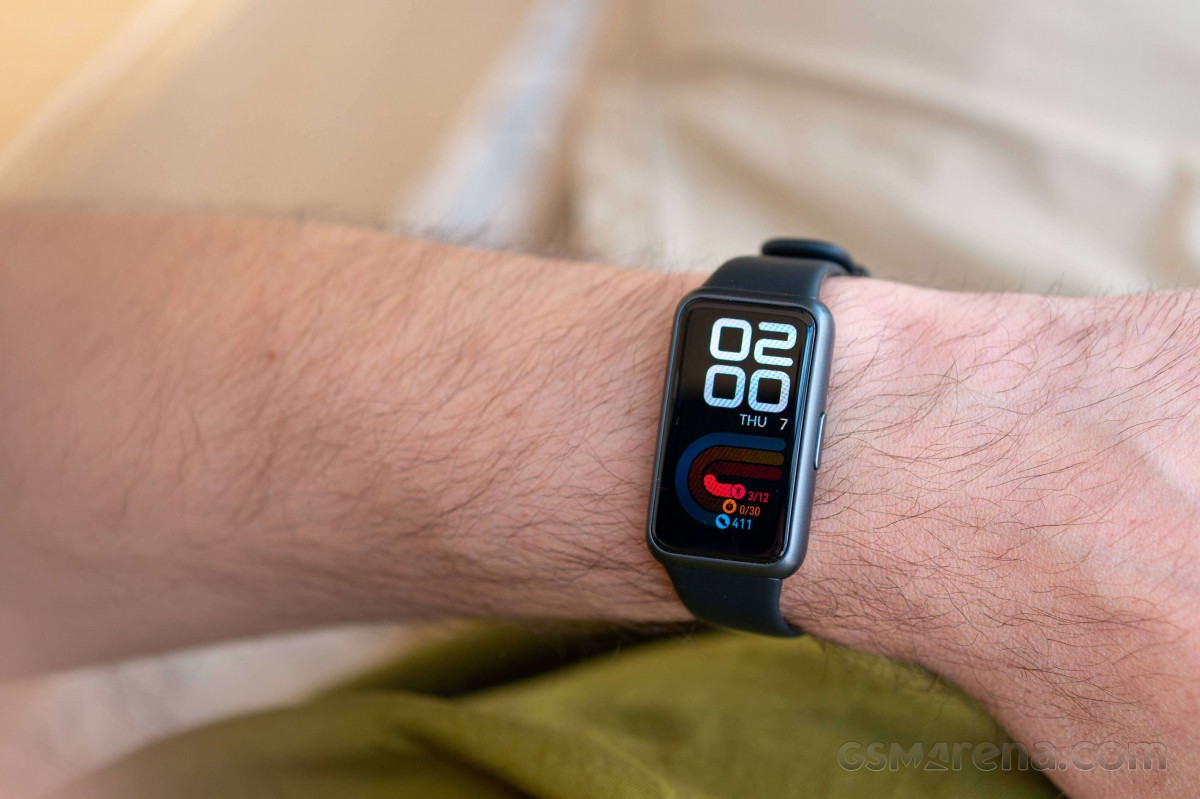 Instead, a watch screen acts as your app. By default, you get a screen for the heart rate, the SpO2 reading, Weather, Music control, and the activity widget. You can choose which screens show up and reorder them, but weirdly it's not done through the screen itself (unlike many smartwatches where a long press on a screen would allow you to remove or move it). You need to go into the settings menu, which is unintuitive and tedious.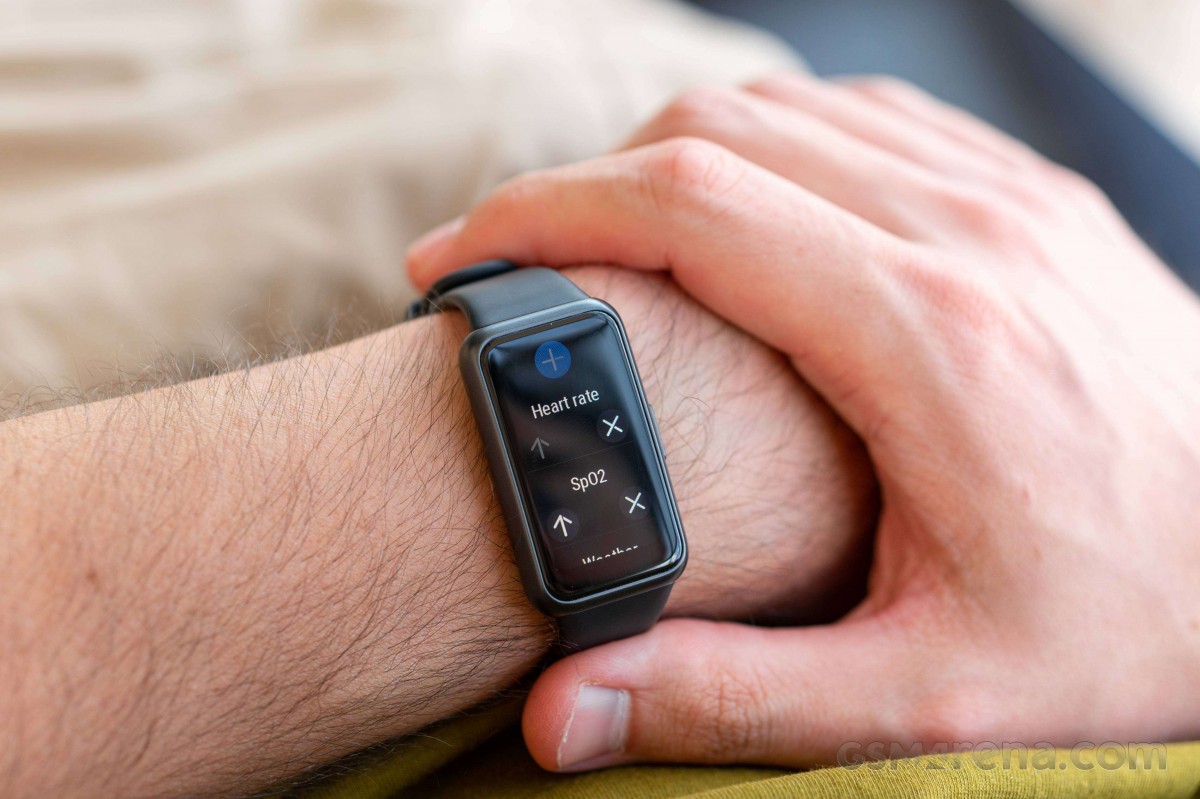 Another irk is that you can't change the function of the side button, nor add a long-press action.
The Huawei Health app is available through the Play Store, but once you've set it up, Huawei will prompt you to download the latest version from its website. There's an iOS app as well.
There 10 preinstalled watch faces and more than 4 thousand through the Health app. Most are of good quality.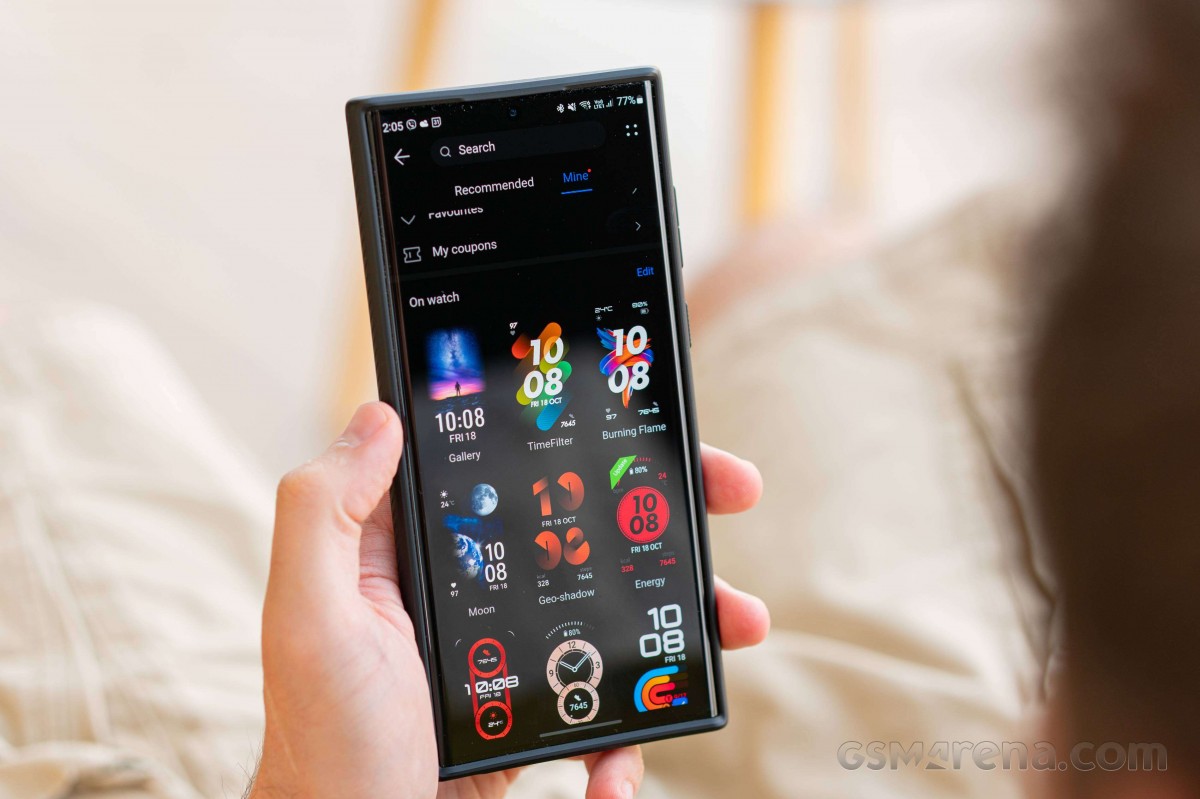 But lack of features also translates into simplicity. Once you've set up the Huawei Band 7 or get used to its default state, it will do a fine job of showing you what you want to see.
Let's talk notifications. You can get the Band 7 to show notifications from every app, but you'll only be able to return an answer in some apps. For instance, you can't answer in Viber, but you can in Messenger, and then only with preset phrases like OK, NO, YES, etc. or with an emoji.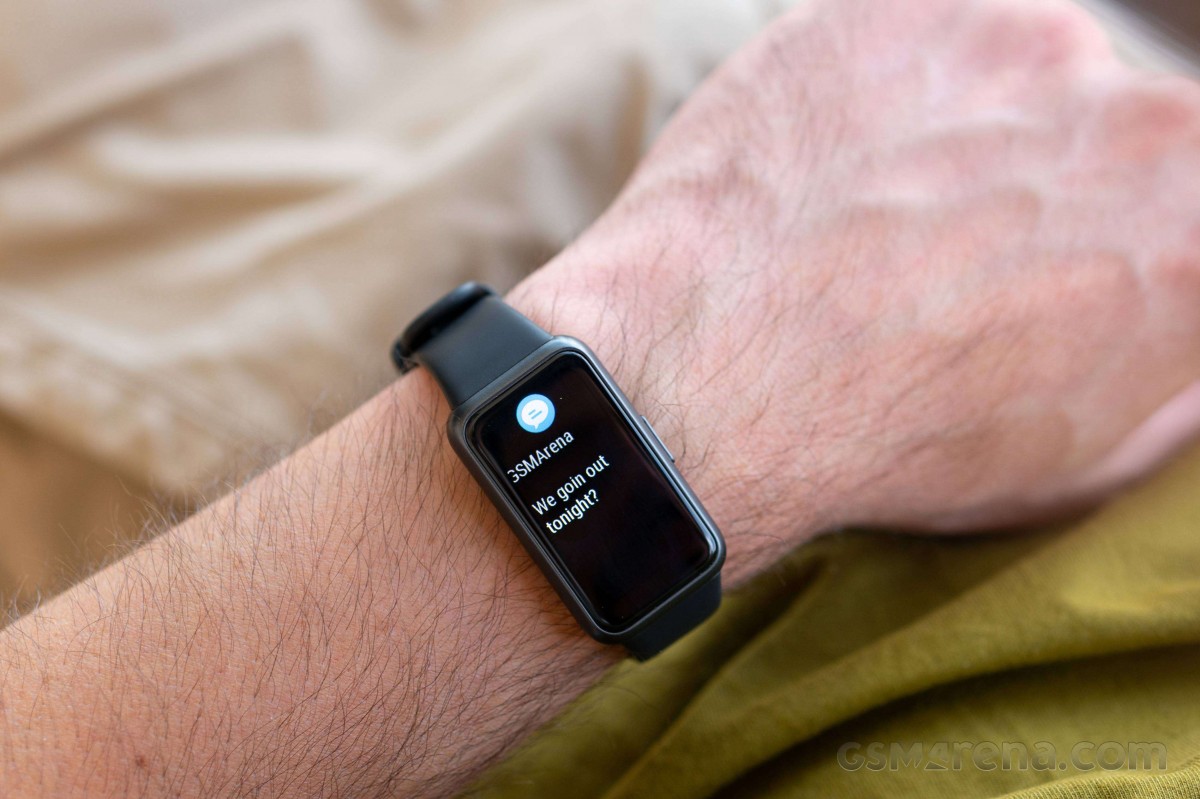 Fitness tracking is very robust. You have 96 workout modes at your disposal, which covers all that this reviewer does. You get detailed analytics during the workout. There's a nifty graph that tells you how engaged you are, based on your heart rate.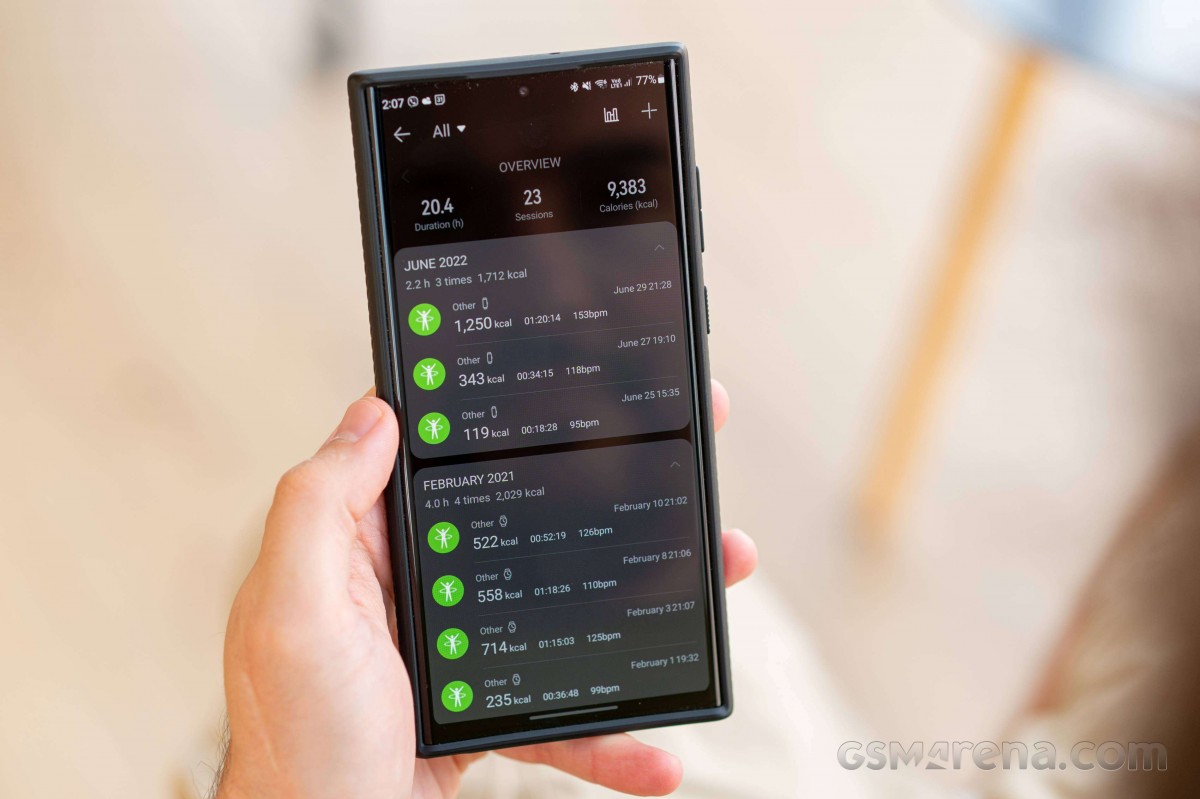 I did a side-by-side comparison with my trusty smartwatch, which I carry every day, and found the Huawei Band 7 to be slightly more consistent. While my other wearable would occasionally jump up or down in reading by bpm, the Huawei Band 7 was steadier.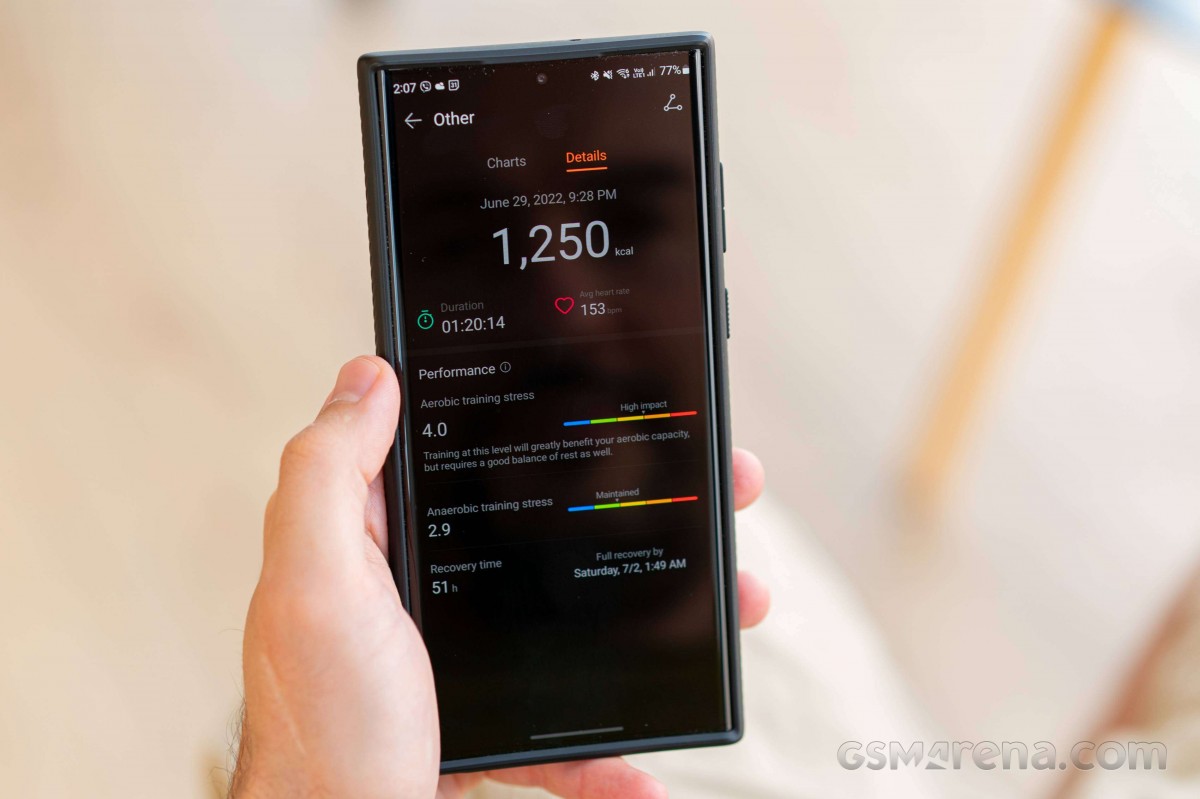 I'm confident that the Band 7 was accurate in tracking my progress.
I tracked my sleep with the Huawei Band 7 and once again compared it to my tried and tested smartwatch. Here the Band 7 wasn't as accurate.
It thinks you've gone asleep the minute you lie-down, whereas my other watch would correctly track how much time has passed before I actually drift asleep. That resulted in my usual device saying I slept for just over 6 hours, while the Band 7 said I slept just over 7. On that particular night, I slept for 6 hours.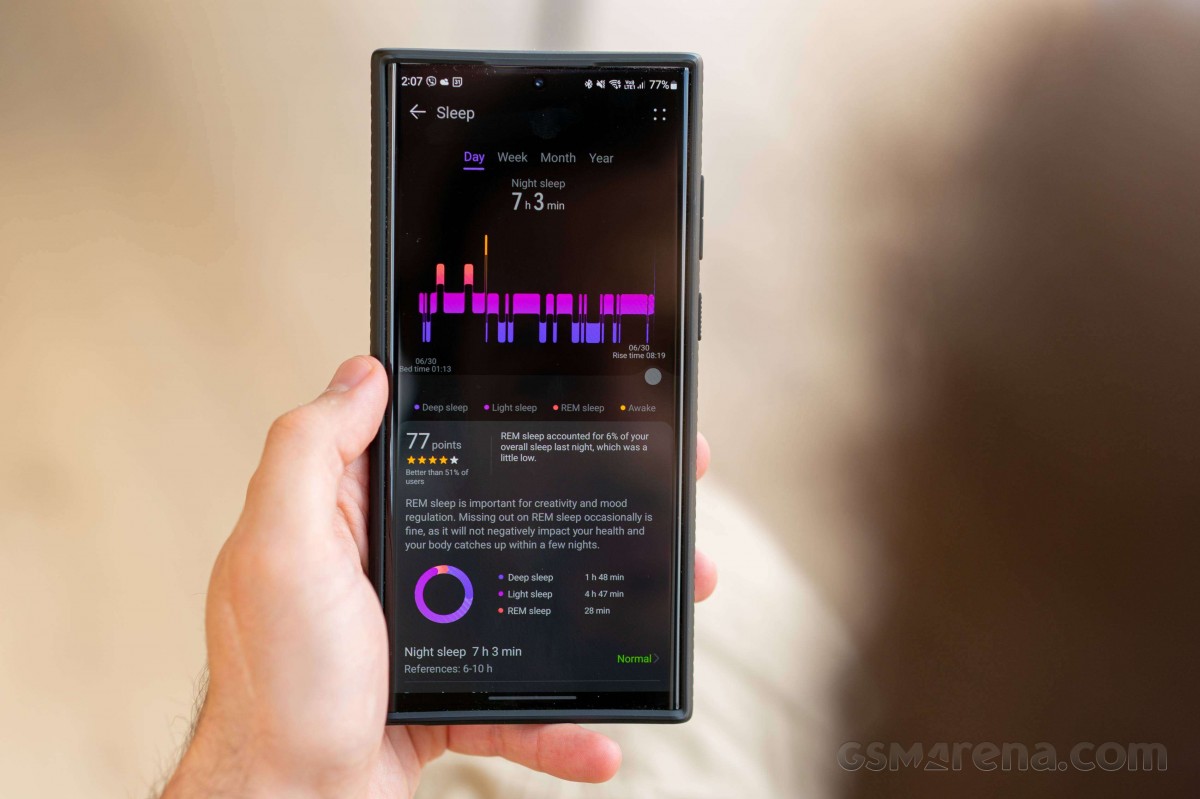 The other issue is the seemingly overly-exaggerated deep sleep data. One night, the Huawei Band 7 says I've had nearly two hours, while my other watch tracked 40 minutes. I consistently got a reading of over 2 hours per night with the Huawei Band 7.
Overall, the Huawei Band 7 gave me superb sleep scores even on nights when I know I didn't get a good night's sleep. If you're serious about bettering your sleep, the Huawei Band 7 won't give you the needed insight and you'll think you're sleeping great.
Finishing on a very high note, let's talk battery life. Huawei claims up to 14 days of typical use. We got 8 days of heavy use – around 5 days with notifications on with an always-on display enabled and 4 workouts. The other 3 days the Band 7 was set to raise to wake the screen, notifications off. We have little doubt that the Huawei Band 7 would last almost, if not a full 14 days if you just use it as a watch.
Wrap-up
The Huawei Band 7 is one of the best options for a capable smart wearable at an affordable price. It's well-built, has a solid featureset, and robust health and fitness tracking abilities.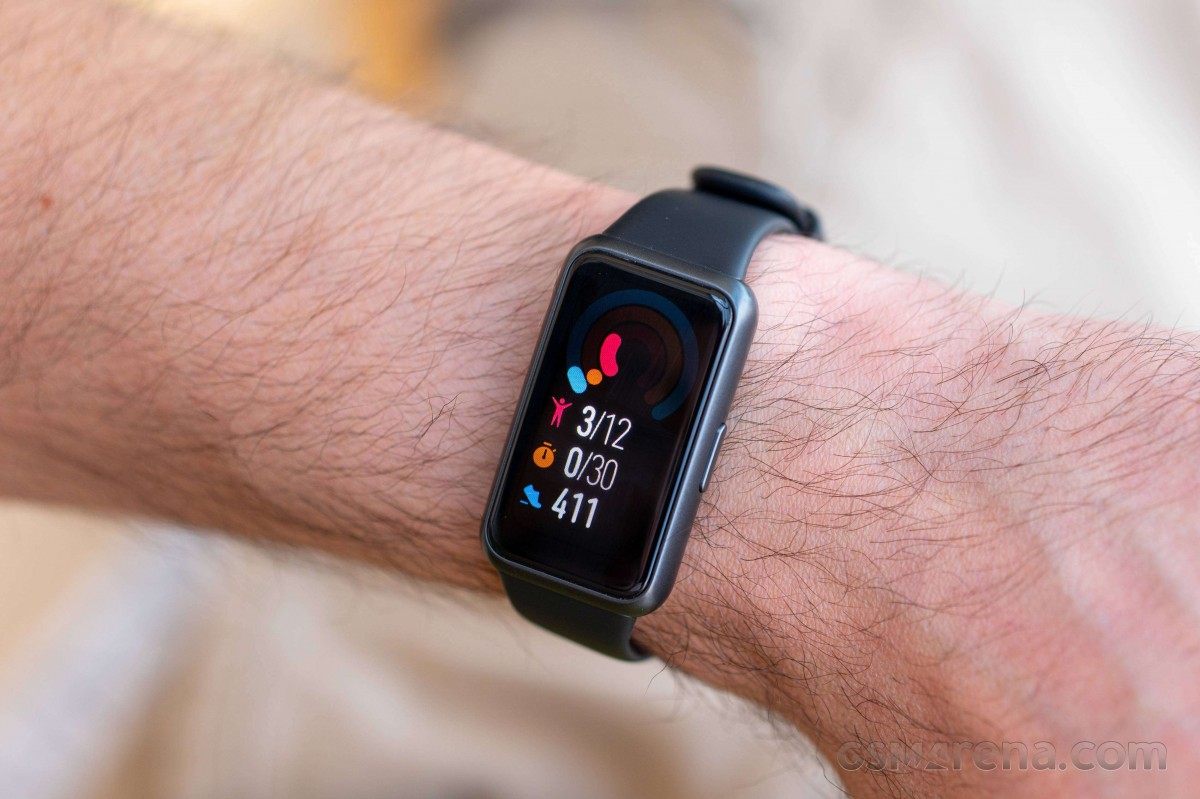 The battery life is great, in keeping with this type of device. There's a color for everyone, and the price is very competitive. The only strong rival to the Huawei Band 7 is the Xiaomi Smart Band 7, which shares the price point and is just as capable. So you'd need to decide which of these wearables is more to your liking.
Overall, you can't go wrong with the Huawei Band 7 and we'd definitely recommend it to a friend!